Back in October 2002 I was seeking for a solution to solve my disconnectivity problem that raised from the fact that I had moved into the "far east" of Berlin. I wanted to fight my personal digital divide, a result of the German Telekom's OPAL experiment. The district where I moved had no DSL available. So I wanted to learn how to build a wireless link to a local Internet Service Provider in 2 Kilometer distance, which was in line of sight from our house's rooftop.
Around that time some people had organized a little open space style conference about free WiFi experiments with network activists from Berlin and London, the BerLon (Berlin, London) meeting at the Bootlab – a former Berlin hackspace. By chance I dropped into a group of Londoners, including Adam Burns, Julian Priest, James Steven, Saul Albert, Armin Medosch and Simon Worthington. They were intensively discussing about a set of rules and a guideline for community networks.
I joined into their intense conversation about the relations between the network peers. After about two hours I had a flashing and life changing realization: for the first time I grasped the huge political dimension of the whole topic. It was the starting point to my engagement in wireless community networks. We had follow-up meetings in Copenhagen and Berlin where we included the feedback from many other network activists. In Djursland at the "fresh air – free networks" event, we then finally published The Pico Peering Agreement.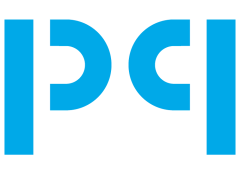 Pico Peering Agreement v1.0 (PPA)
Preamble
There are now many community networks, but they are seperated geographically and socially and do not form a coherent network. This document is an attempt to connect those network islands by providing the minimum baseline template for a peering agreement between owners of individual network nodes – the Pico Peering Agreement.
The PPA is a way of formalizing the interaction between two peers. Owners of network nodes assert their right of ownership by declaring their willingness to donate the free exchange of data across their networks.
The PPA is maintained at http://picopeer.net by a group of volunteers from around the world. It is intended to be used as a template for other small-scale peering documents and licenses.
Agreement
1. Free Transit:
The owner agrees to provide free transit accross their free network.
The owner agrees not to modify or interfere with data as it passes through their free network.
2. Open Communication:
The owner agrees to publish the information necessary for peering to take place
This information shall be published under a free licence
The owner agrees to be contactable and will provide at least an email adress
3. No Warranty:
There is no guaranteed level of service
The service is provided "as is", with no warranty or liability of whatsoever kind
The service can be scaled back or withdrawn at any time with no notice
4. Terms of Use:
The owner is entitled to formulate an 'acceptable use policy'
This may or may not contain information about additional services provided (apart from basic access)
The owner is free to formulate this policy as long as it does not contradict points 1 to 3 of this agreement (see point 5)
5. Local Amendments:
(to be filled in ad-hoc by the node owner as this document is implemented)
Definition of terms
Owner: The owner of the node has the right to operate their network equipment and to donate any part of its functionality to the FreeNetwork
Transit: Transit is the exchange of data into, out of or across a network
Free Transit: Free transit means that the owner will neither charge for the transit of data nor modify the data
Free Network: The Free Network is the sum of interconnected hardware and software resources, whose FreeTransit has been donated by the owners of those resources
The Service: The Service is made up of Free transit and Additional Services
Additional Services: In terms of the PPA, an additional service is anything over and above Free Transit. For example, provision of a DHCP server, a web server or a mail server
The PPA in practice
The PPA shall be implemented in data readable form following agreed standards in community network node data bases to facilitate automatic interconnection of nodes.
You can find a short video presentation of the PPA from a workshop at WOS3 here:
2,394 total views, 2 views today